Teen Acting :: Teen Movement Training :: Teen Chekhov Work



Artistic Director of the Actors Movement Studio NYC. She is a Movement Specialist and certified teacher of Williamson Technique and Period Styles; Edwardian, Elizabethan and Restoration. She personally trained with Loyd Williamson, founder of the Williamson Physical Technique for Actors and is certified to train teachers of The Williamson Technique. She has also trained Anne Bogart, Tina Landau and SITI Company in Viewpoints, Suzuki and Composition. Currently teaching Michael Chekhov Technique for Actors, and has completed three years teacher training with Mala Powers and Michael Chekhov Association towards as a teaching certificate. She is currently on faculty at University of the Arts, School of Performing Arts, Philadelphia.
She has also taught Movement, Period Style, Viewpoints, Michael Chekhov Technique and Williamson Physical Technique in educational institutions and theater programs in the USA and Europe including: NY Conservatory of Dramatic Arts, Mason Gross School of Arts, Rutgers University, Williamstown Theater Festival, De Lindenberg in the Netherlands, the State Theater School in Odense, Denmark, and Opheila theater school in Copenhagen, Denmark, Lehman College, New York State Summer School of the Arts, (NYSSA) School for Film and Television NYC, Princeton Rep. Shakespeare Festival.
A Movement, Style Coach and Choreographer: Mirror Repertory Company, The Contrast, Princeton Repertory Shakespeare Festival, Taming of the Shrew, Twelfth Night, As You Like It, The Merry Wives of Windsor, Expanded Arts, Midsummer Night's Dream, Sonnet Rep, An Ideal Husband, Players Theater, The Misanthrope, Act One Company, Williamstown Theater Festival, Vassa Zheleznova. Co-Artistic Director of Echo Repertory produced and adapted new plays including: The Lost Art of Letters, Triangle Factory Fire, Dorothy Parker's Telephone Call & The Waltz. Founding member of Expanded Arts Theater Company and Shakespeare in Parking Lot NYC.
Directing Credits include: Adapt ions of (The Brute) VODKA TANGO, and (Uncle Vanya), UNCLE VANYA"S DREAM, The Three Sisters, Dolores, Golden Boy, Nice People Dancing to Good Country Music, Fun and Nobody, the Rose Tattoo. A View From the Bridge, The Lysistrata Project.
A Union Member (SAG & AEA), has performed in NYC; Off-Broadway, regionally and summer theater festivals including: The Hanger Theater, Elmwood Playhouse, Judith Anderson, One Dream Theater, Manhattan Class Company, Elmwood Playhouse, Expanded Arts, Shakespeare in the Parking Lot, Princeton Repertory, The Mirror Repertory, Williamstown Theater Festival, Classic Stage Company and Circle Rep Lab. Recently played the nurse in Romeo and Juliet for Princeton Rep (outdoor) Shakespeare Festival.
Students Trained: Tom Pelfrey, Guiding Light, Emmy Nomination 2004. Micah Alberti, All My Children, Light, Wildfire Fox Family Channel.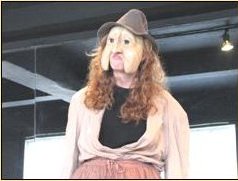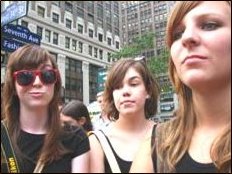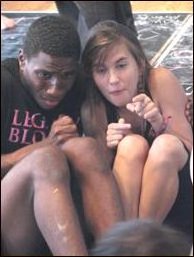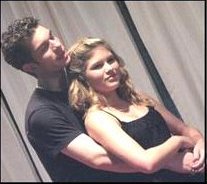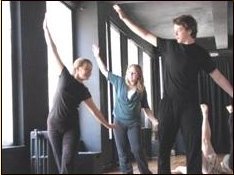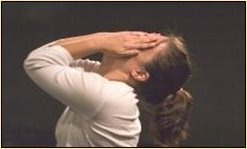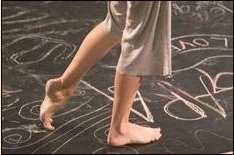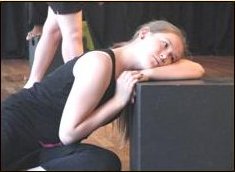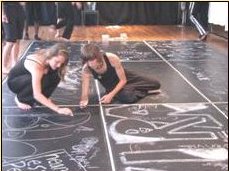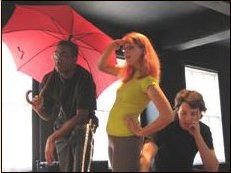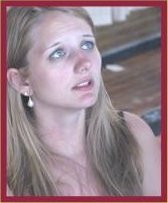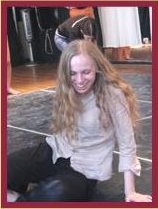 Ê

Co-founder and Artistic Director of Gotham Shakespeare Co. in NYC where she produced and portrayed Tamora in Titus Andronicus. She graduated from the New School University and actor and teacher-trained at Shakespeare & Company under Tina Packer (RSU) and Dennis Krausnick. She has headed two theatre programs and taught Shakespearian text and style at public and private institutions in the USA and Mexico City, Mexico. Recent directing credits include, Much Ado About Nothing, A Midsummer Night's Dream, & all the Great Books (Abridged!!)

RASABOXES TRAINING with Paula Murray Cole, Co-Director of Education for East Coast Artists. Paula Cole is a professional actor, director, teacher, and bodyworker. She has taught acting, voice and movement and directed productions at Ithaca College, the University of Illinois Champaign-Urbana, Interlochen National Arts Camp, Trollwood Summer Performing Arts Camp, and the Governor's Magnet School for the Arts of Virginia. She has presented the work at many international conferences and helped RasaBoxes™ workshops at Ithaca College, Cornell, Dartmouth, Rutgers, in the United States, Concordia in Montreal, Canada, and Ege University in Izmir, Turkey and NYS Medical School -- where they are developing a pilot program in non-verbal communication skills for doctors in the residency program. Cole holds a B.F.A. in Acting from Ithaca College and an M.F.A. in Acting from the Meadows School of the Arts at Southern Methodist University. She is a member of Actors Equity Association and The International Society for Researchers on Emotion (ISRE). Her research interests include assessing the benefits of bodywork to facilitate the progress of performers-in-training: comparative studies in psychophysical and emotional embodiment techniques in actor training practices; the study of emotion and the brain, body, and senses, and emotional contagion as it pertains to the practice of acting and theatre making. Publications: "The Actor as Athlete of the Emotions"
His Broadway credits include Zazu in THE LION KING, and Leggett in THE SCARLET PIMPERNEL. He has also appeared in New York at Ensemble Studio Theater, Here, LA MA MA, St. Anne's Warehouse and the NY Fringe Festival. Bill's regional credits include Berkshire Theater Festival, Cincinnati Playhouse, Rep of St. Louis, Northshore Music Theater, Two River Theater, Arkansas Rep, George Street Playhouse, Montana Rep, PaperMill Playhouse, The Denver Center, Tennessee Rep, Seven Angels Theater, and the Eugene O'Neill Center. Bill's latest play, IT GOES WITHOUT SAYING, has been produced at Berkshire Theater Festival and the Adirondack Theater Festival, with an Off Broadway run in the works. Hi is featured in the film TWO WEEKS NOTICE, and on television in Disney's OUT OF THE BOX, REMEMBER W.E.N.N., ONE LIFE TO LIVE, and ALL MY CHILDREN. Committed to introducing MIME to new audiences, Bill has toured his solo show UNDER A MONTANA MOON all over the U.S. This year alone he performed at numerous settings, including one room schools in Montana and Nebraska, an Amish Colony, the Flathead Indian Reservation, Homeless shelters in New Jersey, as well as The Kennedy Center in DC, and Chicago's Steppenwolf Theater. Feature articles about his work have appeared in THE NEW YORK TIMES and THE DAILY NEWS. Bill holds an MFA from Rutgers University's Mason Gross School of the Arts, and an Honorary PHD from

his alma mater, Rocky Mountain College. He presently teaches at New York University, and is a teaching artist for the Paper Mill Playhouse, Urban Stages, and the Institute for Arts and Humanities Education. He regularly presents workshops and master classes, and has studied with the legendary Marcel Marceau.
Founding Artistic Director if internationally acclaimed mask & puppet performance company MaskWork Unlimited, Shelley has taught classes and workshops for NYU, Yale, Circle in the Square, Smith, Brown, Stella Adler Conservatory, The Actors Studio MFA Program, and the Bard College, among many others. She worked with Jacques LeCoq, studied in Bali with Idi Bagnus Anom, and apprenticed for years to Pierre LeFevre of The Julliard School. Shelley's recent directing and coaching credits include shows for Berkshire Theatre Festival, The Edinburgh Fringe Festival, and Terrence McNally's A PERFECT GANESH at Manhattan Theatre Club.